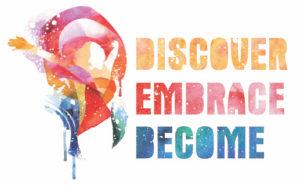 How do we embrace the seeker in our midst: the individual who comes to church not quite sure what brought her there, the person who has been away from church but now feels the need to return, the steady parishioner suddenly called to go deeper into his faith?
How do we engage with these and the many other types of seekers about the spiritual truths that bring us into the fullness of Christian life–a life of relationship, meaning-making, renewal, grace, joy, and even sorrow? This is not about onboarding members or cultivating Episcopalians. It's not about theology. It is about helping others get at the heart of Christianity–revealing to them the main thing, which is the undiluted, unconditional Love of Christ and the call to share this love with one another.
In ancient times this work was called catechumenate. Christianity (The Way) was new to the world and the catechumenate was a (three-year!) process for forming people in the faith in a world unfamiliar with Christianity. Since the earliest Christians gathered, seekers came asking questions, searching for meaning and yearning for an experience of the risen Christ in their lives.
We find ourselves in a similar position now, with much of the population either having no personal experience of the Christian faith, or a narrow and perhaps misleading view of Christianity seen through the lens of the media. What is our process for bringing these individuals into the faith in modern times?
A Modern-Day Catechumenate: Discover, Embrace, Become
Read the recent Episcopalian article about Discover, Embrace, Become >
This September (2018) we are excited to launch the pilot of our new, modern-day catechumenate: Discover, Embrace, Become. This process invites seekers into a way of faith-exploration that allows them to:
Discover the spiritual truths of our Christian faith.
Embrace a new way of being while beginning to understand what it means to be Episcopalian.
Prepare spiritually to become knit into the Body of Christ.
We invite your congregation to participate in one of two ways:
Option 1: Offer Discover, Embrace, Become at your church. We will support you by providing:
Three six-week modules that take seekers from the a time of inquiry (Discover), through the catechumenate period (Embrace), and preparation for baptism (Become). Participants choosing to complete all three modules will celebrate baptism or reaffirmation at Easter Vigil next spring.
Weekly five-to-ten-minute videos introducing relevant themes.
A process for weekly Bible study (lectio divina) and prayer.
Supplemental online resources and discussion boards.
Liturgies for the Rite of Welcome and Rite of Enrollment at your church. In addition, there will be a second Rite of Enrollment at St. John's Cathedral in early Lent, allowing catechumens to recognize and celebrate that they are joining the larger Body of Christ.
In-person training for your small-group mentors via Zoom videoconferencing. Mentors will also have access to online resources and ongoing support from the faith formation team.
What do you need to do?
Identify and invite mentors to lead your weekly meetings. There should be two mentors, preferably one female and one male, leading each group of up to six seekers.
Provide space and hospitality for weekly meetings. We recommend Sunday evenings and suggest including dinner and child care.
Tell the newcomers or seekers in your congregation about Discover, Embrace, Become and provide a way to sign up.
What is your role as clergy?
Discover, Embrace, Become is a lay-led program. Clergy provide support and encourage seekers, as well as lead the Rite of Welcome and Rite of Enrollment.
A note about the the course:
The course is best suited for churches with six or more seekers and at least two individuals interested in being trained as mentors.
Option 2: Invite seekers to join the pilot, on-line version of Discover, Embrace, Become. We will provide:
Trained on-line mentors who lead seekers in their weekly gatherings using Zoom videoconferencing. Weekly gatherings are centered on Bible study using lectio divina.
Weekly five-to-ten-minute videos introducing relevant themes.
Full access to all course materials, supplemental resources, and discussion boards using the intuitive Canvas teaching platform.
An invitation to participate in weekly discussions or reflections.
What is your role as clergy?
Clergy invite seekers and provide support and encouragement, as well as lead the Rite of Welcome and Rite of Enrollment.
A few notes about the online course:
During this first-year, pilot period, the online course will be limited to 12 participants. It is best suited for churches with fewer than six seekers and no identified mentors.
The online Discover course begins September 30 from 7 to 8:30 pm. Subsequent meetings will take place October 7 and 14, and November 4, 11, and 18.
Interested seekers should email us at Faith@EpiscopalColorado.
Please let us know what questions you may have or if you would like to have a conversation by phone.
Discover – Embrace – Become
At its heart, the historical catechumenate was a journey of faith. To make this faith-forming experience possible for seekers across Colorado, a new catechumenate is being created. Known as Discover-Embrace-Become, this modern catechumenate process will be a resource for congregations wishing to incorporate the catechumenate into the rhythm of their congregational life. It will be a hybrid model, meaning it will consist of both synchronous (real-time interaction, either in-person or online) and asynchronous components such as video, text resources, and group texting and discussion boards. The first of the three modules, Discover, will be available in September 2018, and will focus on telling our stories and exploring the spiritual truths of our Christian faith: love, finding meaning, relationship, healing, grace and forgiveness, and newness of life.
Modules will be six weeks in length. At the end of each model, individuals can choose to stop or continue to go deeper. The module Embrace will begin with the Rite of Welcome; the module Become with the Rite of Enrollment. Discover-Embrace-Become culminates in baptism at Easter Vigil services across the state.
Interested individual and parishes should contact the faith formation team at Faith@EpiscopalColorado.org. We are currently accepting individuals into our online cohort beginning September 30.
Resources for Exploring the Catechumenate
Read Building Faith's article Re(discovering) the Adult Catechumenate: The Path of Discipleship for an overview of the catechumenate process.
Journey to Baptismal Living is an organization of diverse people (clergy and lay) from diverse denominations (Episcopal, Lutheran, United Methodist, Presbyterian among others) connected through their commitment to the movement of faith through the sacrament of baptism to baptismal living as disciples of Christ. The organization provides training and resources.
Go and Make Disciples: An Invitation to Baptismal Living (book resource)
Come to the Water: Baptism & Our Ministry of Welcoming Seekers & Making Disciples (book resource)