Welcome
The Episcopal Church in Colorado is a diverse community made up of 104 worshiping communities centered on a common faith, with approximately 30,000 members of all ages and backgrounds. However you got here, wherever you are in your faith journey, we hope you find ways to connect  and deepen your faith.
Bishop Search
The search for our 11th Bishop begins with you. Please visit the Bishop Search & Transition website at BishopSearchCO.org for current, accurate information about the process and learn about ways you can participate such as sharing your thoughts through a survey or expressing your interest in serving on a committee.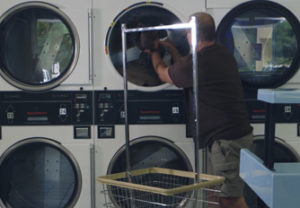 Regional Grants
Do you have a ministry with leadership, energy, and opportunity, but lack the necessary resources to further develop it? Each of the 5 Regions of The Episcopal Church in Colorado accept grant requests to support locally owned strategic mission initiatives. The grant application deadline is October 1.
Upcoming Events
Oct
5
Fri
Fall Quest Youth Retreat

@ Frontier Ranch
Oct 5 @ 6:00 pm – Oct 7 @ 12:00 pm
This Fall's Theme–Still, Small Voice
Where do we find God's voice, and what does it sound like? Does it come to us in a howling wind, in an earth-shaking moment, or in sparks and flames? How can we hear it if we're caught up in worry, fear, doubt, confusion, busyness, and pressure from peers and school? This fall is all about listening for God's voice: when to listen, how to listen, how to know we've heard, and what to do next. We will discover ways that can help us get to that place of calm, inspiration, and knowing God's holy energy and guidance.
Join us for another amazing retreat weekend filled with music, outdoor fun, awesome food, worship, and friendship—created for youth by youth.
About Quest
Quest youth retreats help our young people, grades 6-12, grow deeper in their relationship with God. Quest incorporates general sessions led by entertaining and powerful speakers, interactive small group time, an engaging band, and plenty of community-building activities to help foster spiritual growth throughout the weekend and beyond. No two Quest events are the same. Youth are encouraged to explore, ask questions, and dive into each theme in hope that the weekend will help them grow individually in their faith and corporately as a member within the Church.
Oct
26
Fri
131st Annual Convention

@ Saint John's Cathedral
Oct 26 @ 1:00 pm – Oct 27 @ 9:00 pm
Nov
6
Tue
Clergy Spain Pilgrimage
Nov 6 @ 12:00 am – Nov 16 @ 12:00 am
For more than a thousand years, millions have made their way through the varied landscape of Spain, traversing what's known as the Camino de Santiago or the Way of St. James. The clergy of The Episcopal Church in Colorado are invited to make this journey November 6-16, 2018. Designed especially for clergy, we will experience the spiritual renewal of walking the Camino firsthand, share a unique opportunity to deepen relationships with colleagues from around the diocese, and learn how to lead our own parish group pilgrimages.
Participants will join in preparation ahead of the journey and gain valuable pilgrimage resources. Clergy traveling on this Familiarization Pilgrimage to Spain will be awarded a discount on a future Camino pilgrimage of 20 or more participants when arranged through Worldwide Pilgrimage for travel in 2019 or 2020. This clergy pilgrimage is not just a great backpacking trip, but a chance for pilgrims to experience their faith and calling like never before.
View the Pilgrimage Itinerary for a more detailed overview of our time together.
Trip leader: The Rev. Canon Greg Foraker, Missioner for Faith Formation
Trip cost: $2,839-$2,999 depending on the number of travelers.
Pilgrimage FAQs
How can I afford to make this pilgrimage? This pilgrimage is a perfect opportunity for continuing education or retreat funds. If this is not a part of the regular budget, request to share the cost of the trip with your congregation. Partial supportis also available for clergy from The Episcopal Church in Colorado.
Why is this pilgrimage set for November? It's a great time to walk the Camino when crowds are lower and temperatures are cooler. Our pilgrimage has been designed especially for clergy, with only one Sunday away. In the midst of stewardship season, this is an ideal opportunity to invite a guest preacher to bring a fresh take to your efforts while you are away. It is also a perfect time for clergy to renew and recharge ahead of the demands of the Advent and Christmas seasons.
What if my congregation is too small to plan a pilgrimage in the future? Consider what congregations you might partner with in your area or region. Two or three congregations joining together can strengthen bonds to partner in many ways upon return. Invite ecumenical clergy from your area and partner with them to offer future pilgrimages in your community.
What physical preparation is needed to make this pilgrimage?
Pilgrims from 21 to 82 have made this journey with our leader. Begin a regular practice of walking now and experience the benefits of integrating body, mind, and spirit. You will likely return from the Camino in the best shape of your life.
Is this a religious pilgrimage? Walking the Camino de Santiago is rooted in Christian faith and history. This pilgrimage offers a profound invitation to deepen one's relationship with God, to open to others along the way, and to walk with Jesus each day.
Registration
To register, please download and complete the Spain Pilgrimage Reservation Form, and mail it to Worldwide Pilgrimage Ministries along with:
A copy of your passport. Please note that your passport must be valid for at least six months after your return date.
A nonrefundable deposit check for $800 made out to Worldwide Pilgrimage Ministries.
Mailing address for registration materials:
Worldwide Pilgrimage Ministries
1131 N. Laura St.
Jacksonville, FL 32206-3296.
Space for this inspiring journey is limited. To reserve your place, send your materials and deposit by July 2, 2018.
Questions?
For more information, please contact the Rev. Canon Greg Foraker, Missioner for Faith Formation, at Greg@EpiscopalColorado.org.
An Important Letter from the Standing Committee
September 6, 2018
Dear People of God in The Episcopal Church in Colorado:
In the last several days, we have received reports of serious personal, professional, and vocational issues involving The Reverend Canon Michael Pipkin. Because we recognize that these complaints are serious, and because they cannot be resolved prior to our October 27 election, the Standing Committee voted unanimously on August 29 to remove him from consideration in the upcoming election for the 11th Bishop of Colorado.