Advent Resources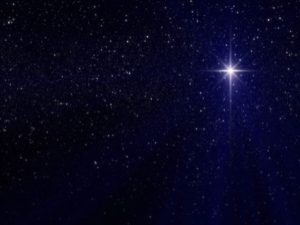 With Advent we begin the journey to the Incarnation and the amazing mystery of God with Us. In the four weeks given to us to prepare our hearts and minds, we can remind ourselves to step back from the busyness of our days, into a place of calm and reflection, and get ready to welcome anew Christ Our Lord into our lives.
Advent begins this year on December 1, and we are beginning to build a list of resources for the season. Have a great resource of your own you would like to share? Let us know! We'd love to include it here.

Episcopal Church Resources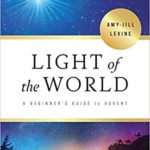 Light of the World: A Beginner's Guide to Advent
In Light of the World: A Beginner's Guide to Advent, author, professor, and biblical scholar Amy-Jill Levine explores the biblical texts surrounding the story of the birth of Jesus. She traces the Christmas narrative through the stories of Zechariah and Elizabeth, Mary, the journey to Bethlehem, and the visit from the Magi. These stories open conversations around connections of the Gospel stories to the Old Testament, the role of women in first-century Jewish culture, the importance of Mary's visitation and the revolutionary implications of Mary's Magnificat, the census and the stable, and the star of Bethlehem and the flight to Egypt.
The book is good for small group study and individual readers. As part of a larger four-week study for Advent, a DVD and a comprehensive leader guide are also available.
Watch Amy-Jill Levine talk about her book (1.5 min.) >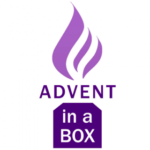 Advent in a Box
Advent in a Box is a downloadable resource filled with activities and devotions to help families celebrate Advent together. These make a nice Advent gift to families in your community and require little work to put together. All items are placed in a decorated pizza box, which helps keep the materials together and ready to access each week. In addition to the downloadable items, some basic supplies are required, which cost about $5 per box. Learn more or purchase >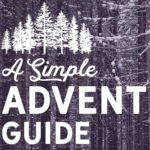 The Art of Simple - Advent Guide
Created for Advent 2018, this is a great resource to explore. The website includes suggestions for living intentionally into the season of Advent, recommended children's books for reading aloud, and an Advent playlist. The book resource A Simple Advent: Readings, Reflections, & Music Based on the Book of Common Prayer  provides short, daily readings from the prayer book, plus a reflection question and music to stream for each day of the season.
Resources for Children's Ministry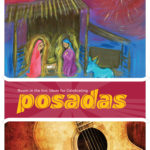 Las Posadas
This free, downloadable resources helps families and congregations celebrate Las Posadas (Spanish for "inns," "lodging," or "shelter"), an Advent candlelight procession and celebration originating in Mexico. It is traditional to hold Posadas in many neighborhoods on the days preceding Christmas. The Posadas reenact Mary and Joseph's search for a place where Jesus could be born, reminding us that by welcoming the poor and the needy, we are welcoming Jesus in our midst. Available in both English and in Spanish. The guide includes ideas for engaging neighbors and children, as well as suggestions for Latino-Anglo engagement. Music sheets provided. The accompanying webpage www.VenAdelante.org has multimedia resources. Learn more >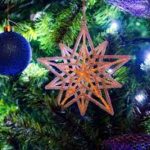 Crafts & More
Visit our Pinterest page for Jesse tree ornaments, Advent calendars, coloring pages, crafts, and activities to help children during this time of getting ready. Go to page >
Resources for Youth Ministry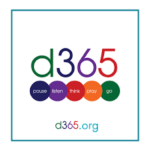 d365 Daily Devotions
d365 provides daily devotions for youth, available by email subscription or downloadable app. Each devotion follows the pattern Pause, Listen, Think, Pray, Go.
pray
God of wonderful love, when I face hardship give me the wisdom to know how to respond. Help me to bring my challenges to you. Protect me with your mighty arm. Amen.
"Think" is a brief reflection on today's realities, tied to scripture readings for the day. Following the Star is the series for Advent.
Resources for Intergenerational Activities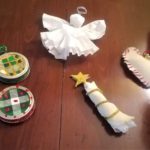 Advent at Home in Community
Here's a creative idea posted in BuildFaith that links home and church, using a closed FaceBook group to extend and support ministry. Ornament kits are assembled by volunteers and distributed to families, who then use the materials to create ornaments at home each week of Advent. In addition, facilitators post weekly readings, devotions, discussion prompts, and suggestions for random acts of kindness in the FaceBook group so the church community can continue going deeper into the season together. Participants are encouraged to share photos of their experiences. Read more >