A Prayer for this Time of Race Injustice, Violence, and Trauma
Jesus, we come before you with heavy hearts. 

We lament that racial injustice is so tragically common in our society. 
We lament that precious lives are lost because of hate and ignorance. 
We lament the prejudice, violence, and racism that mocks your teachings. 
We lament that the Church has too often stayed silent in the face of racism.
We lament that the climate crisis disproportionately impacts People of Color. 
We lament that racial justice has become polarizing in our society.
We lament that some church leaders have spoken foolish and hateful words which support the systemic racism that is a cancer to our world.

Forgive us, oh Lord, for our complicity in these injustices.

Please open our ears to listen and our hearts to hear.  And close the mouths of those who would speak foolishness.  Lord Jesus, we need you in this time of racial anxiety.
Becoming Beloved Community
Racial inequality is the imbalance of power, economic resources, and opportunity that exists between people of color and people who are white. It is a reality we experience daily in our 21st-century world and that we are called to resist and strive to overcome as we live out our baptismal covenant to: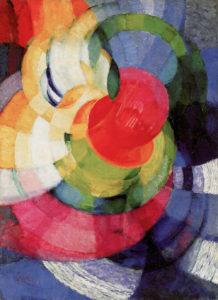 Persevere in resisting evil, and whenever we fall into sin, repent and return to the Lord.
Proclaim by word and example the Good News of God in Christ.
Seek and serve Christ in all persons, loving our neighbors as ourselves.
Strive for justice and peace among all people and respect the dignity of every human being.
Becoming Beloved Community is the name of the vision presented by Episcopal Church leaders in 2017 that "frames a path for Episcopalians to address racial injustice and grow as a community of reconcilers, justice-makers, and healers who share a passion for the dream of God." It provides a framework for the formational work of truth-telling, proclamation, discipleship, and reconciliation.
In the Episcopal Church in Colorado, many of our congregations are eager to begin or to go deeper into this work, work that asks us to challenge our assumptions, look deeply within ourselves, and commit to God's vision. Perhaps your congregation has held adult forums to understand current events and share personal stories. Maybe you've participated in dismantling racism training or begun identifying and seeking ways to repair dysfunctional systems and institutions in our communities. Regardless of where you are on this journey, it is important to understand that the work of racial reconciliation–of racial justice and healing–will not be finished in our lifetimes, and we must commit to this work as a way of being as well as doing. We suggest you begin where you are.
Who can help us in this work?
Mentors, Coaches, Advisors
Darren Armstrong, Race Task Force chair
Michelle Auerbach Cole, Parishioner, St. Paul's, Lakewood
Anthony Suggs, Missioner for Advocacy and Social Justice and Race Task Force leader
Faith Formation Team (Resources)
Greg Foraker, Missioner for Faith Formation
Tracy Methe, Faith Formation Coordinator
Elizabeth Cervasio, Director of Children and Youth Ministry
Communications Support
Mike Orr, Director of Communications
Resources to Help Equip and Empower You to Engage in the Work of Becoming Beloved Community
Click on the following areas to access information and resources.