Bringing Hope, Preventing Suicide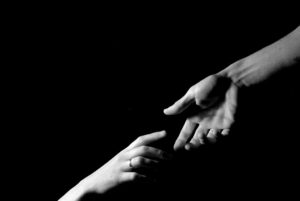 As beloved children of God seeking to love and serve one another, we are called to bring hope to all people and strive for physical, mental, and spiritual wellbeing for all. This means we cannot ignore the pain of people who might find themselves isolated, experiencing trauma, or suffering from mental illness. People in these circumstances may be at risk for self-directed harm with the intent to die.
Self-directed harm with the intent to die is called suicide attempt.
Death caused by self-directed harm with the intent to die is known as death by suicide.
People at risk for suicide attempt; attempt survivors; and the families, friends, and communities of the victims of death by suicide need the love, support, and care of close relationships and community. In bringing love, support, and care, we proclaim a message of hope and we live out our baptismal covenant to:
Proclaim by word and example the Good News of God in Christ.
Seek and serve Christ in all persons, loving our neighbors as ourselves.
Strive for justice and peace among all people and respect the dignity of every human being.
In the Episcopal Church in Colorado, many of our congregations are seeking education and resources around suicide in a desire to support the many people affected by this reality and potentially to save lives. This work asks us to challenge our assumptions, look deeply within ourselves, and commit to God's vision for us. Perhaps your congregation has already begun this work by holding educational forums about suicide prevention. Maybe your church offers a support group for people affected by mental illness. Or perhaps you've watched the rate of suicide rise and you want to help but don't know how. Regardless of where you find yourself, it is important to understand that we all own the work of bringing hope and preventing suicide. We suggest you begin where you are.
Who can help us in this work?
Mentors, Coaches, Advisors
Elizabeth Cervasio, Office of the Bishop
The Rev. Rebecca Crummey, Director, Colorado Episcopal Service Corps; Vicar, St. Peter and St. Mary, Denver
Kimberley Hubbs, St. Matthew's, Parker
Faith Formation Team (Resources)
Greg Foraker, Missioner for Faith Formation
Tracy Methe, Faith Formation Coordinator
Elizabeth Cervasio, Director of Children and Youth Ministry
Communications Support
Mike Orr, Director of Communications
Advocacy
Anthony Suggs, Missioner for Advocacy and Social Justice
Resources to Help Equip and Empower You to Engage in the Work of Bringing Hope and Preventing Suicide
Click on the following areas to access information and resources.